Privacy Policy
---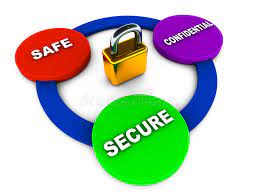 JRSPS welcomes you to its website and looks forward to having a meaningful interaction and a healthy business association with you.
This Privacy Policy governs the manner in which JRSPS and its subsidiaries, partners, agents and affiliates collect, use, maintain and disclose information collected from users under the site.
JRSPS respects your right to privacy. Any important personal information that you share with us, like your name, address, profession, phone number, marital status, E-mail id, telephone number, credit card shall be entitled to privacy and kept confidential.
JRSPS assures you that your personal information shall not be shared with any other business parties. Your information is completely safe with us.
Cookies:- To personalise your experience on our website or to support some of our promotions, we may assign your computer browser a unique random number called a cookie. A cookie is a small piece of data sent from a website and stored on the user's computer by the user's web browser while the user is browsing. We assure you that your privacy and security are not compromised when you accept a "cookie" from our website. JRSPS does not use "cookies" to collect personal information.
JRSPS reserves its rights to revise the privacy policy from time to time without informing other parties with a view to making the policy more user-friendly.
In the design of this website, we have taken utmost care to draw your attention to this privacy policy so that you are aware of the terms under which you may decide to share your personal information with us.
JRSPS will assume that you have no objection to the terms of this privacy policy and abide by this under all circumstances.
The Users are advised not to access this site if they do not agree to our privacy policy.
---